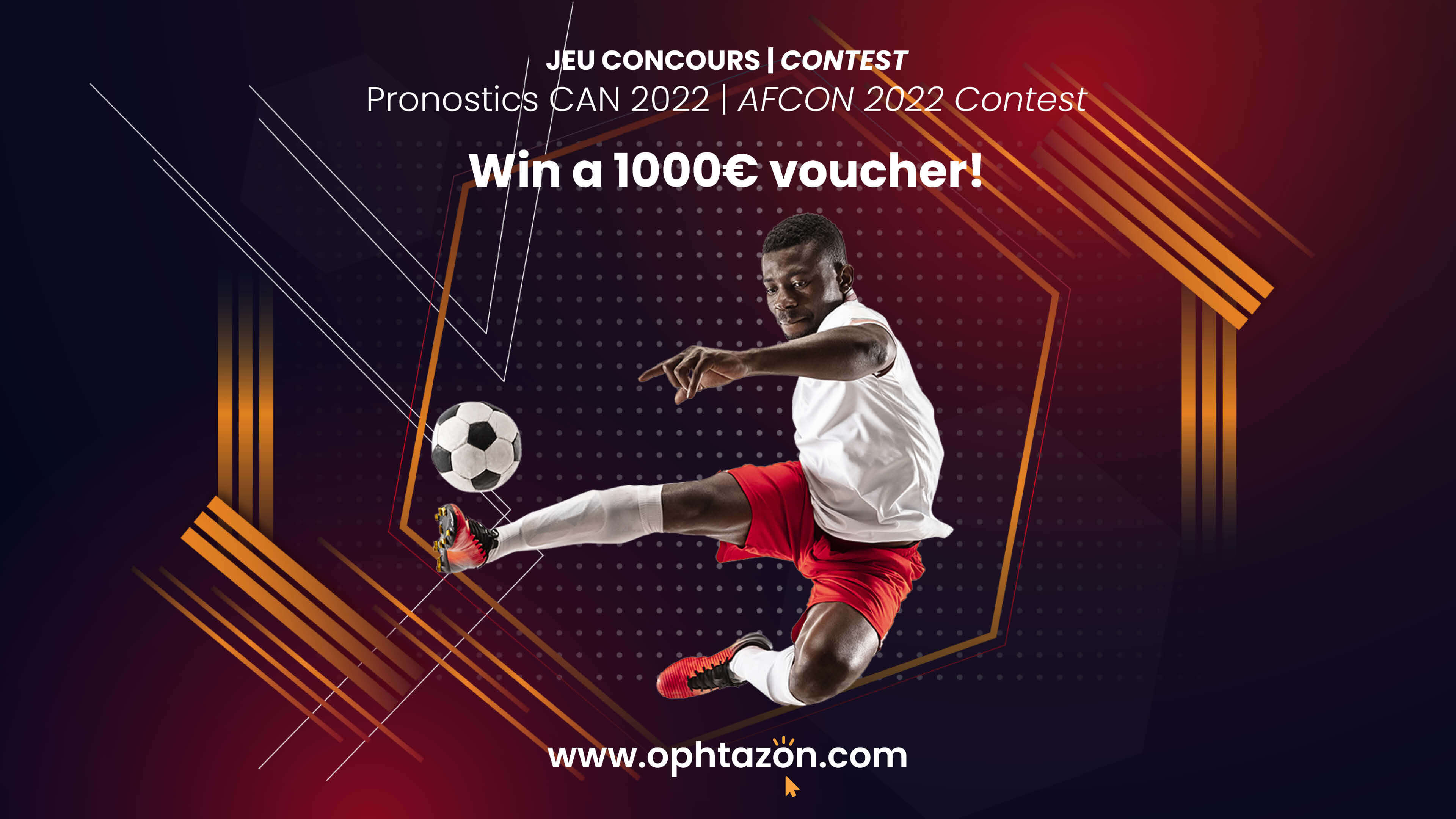 18 janvier 2022
Jeu concours : Pronostics CAN 2022
La Coupe d'Afrique des Nations (CAN) a débuté le 9 janvier. À cette occasion, OPHTAZON lance le jeu-concours Pronostic CAN 2022 ! À la clé, un bon d'achat d'une valeur de 1000€ valable à partir d'une commande de 10 000€.
COMMENT PARTICIPER :
Commenter sur ce poste le nom de l'équipe qui pourrait remporter la CAN (1 réponse)
Abonnez-vous à notre compte
Doublez vos chances de gagner en partageant cette publication en story
Vous avez jusqu'au 24 janvier pour participer à ce concours, le gagnant ou la gagnante sera annoncé via un post sur nos réseaux sociaux le 8 février 2022.
Bonne chance !
The African Cup of Nations (AFCON) has kicked off from January 9 onwards. For this occasion, OPHTAZON decided to organize a prediction contest for AFCON 2022, with the following prize : a 1000€ voucher valid on order of 10 000€ or more.
HOW TO ENTER:
Comment on this post, the team you think will win AFCON (1 answer)
Follow this account
Increase your chances of winning by sharing this post on your story
You have until January 24th to participate in this contest, the winner will be selected on 8/02 and notified via a post on our social media platforms the same day.
Good luck!