Our commitment
We appeal to the generosity of all ophthalmologists, orthoptists, and optometrists to donate reconditioned medical equipment so that we can continue the revaluation and distribution operations over time.
OPHTAZON is directly involved with humanitarian associations. Our goal is to fight blindness around the world by giving doctors the opportunity to acquire quality ophthalmological materials at the best price. Our approach would have little meaning if OPHTAZON did not position itself as a true partner of humanitarian associations.
Thus our approach is to propose to the sellers on the website to donate a part of the resale to an association partner of our platform.
Associations do not only need used equipment, they may also need money to run their associations. We offer you to sell your equipment at the best price and then make a donation of the collected amount to the association of your choice. Your donations can support the functioning of the diversified mobilizations in France and other underdeveloped countries.
A donation of financial equipment
You can help charities by selling your equipment on OPHTAZON and choose one from our partner associations. The donation will be paid directly to them.
Visit OPHTAZON to sell your equipment for the benefit of humanitarian associations.
A donation of medical equipment
Ocular healthcare professional, you want to renew your optical/ ophthalmic machines? We need your old equipment!
To help our partners carry out optical and surgical campaigns (cataract operations) for all the poor in the world, we have an important need for optical and ophthalmic medical equipment.
OPHTAZON is committed to helping charitable associations with the possibility of transferring its materials thanks to the ophthalmologists to the benefit of OPHTAZON's partner associations.
We recover medical equipment in good working condition. This equipment is then passed on to the member associations of the collective.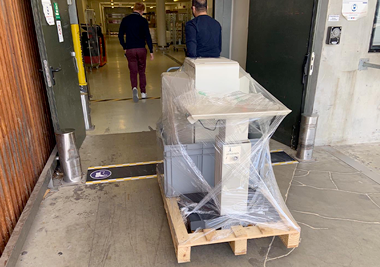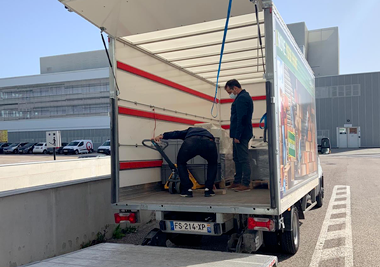 A solidarity gift
By giving your material to the associations you make a beneficial action on three points:
A social impact: you help people in difficulty access ophthalmic care.
An environmental impact: by giving a second life to used equipment, you help limit the amount of waste on the planet.
A humanitarian impact: the member associations of our collective acquire second-hand and quality machines that serve their international solidarity projects.