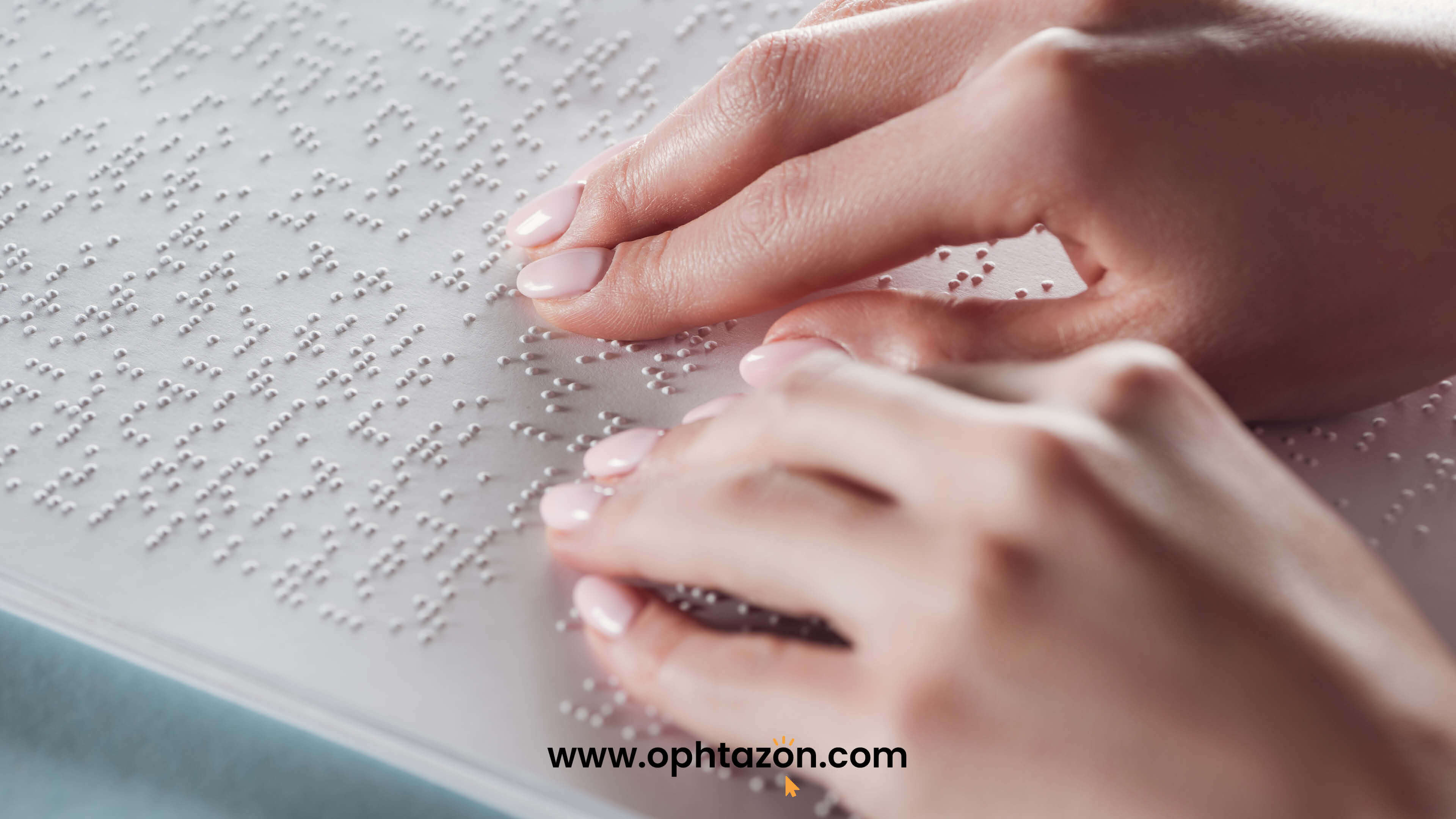 04 janvier 2022
Journée du braille
Chaque 4 janvier, c'est la Journée mondiale du braille.
Nous célébrons la naissance de Louis Braille : enseignant, inventeur et musicien français. Il est notamment connu pour son alphabet braille, système de lecture et d'écriture ayant permis de grandes avancées pour les personnes aveugles et malvoyantes.
Cette journée qui commémore le braille est aussi l'occasion de parler du handicap visuel et de rappeler que l'action pour plus d'égalité, d'accessibilité et d'autonomie pour les personnes souffrant d'une déficience visuelle doit être plus que jamais poursuivie.
OPHTAZON vous invite à soutenir la lutte contre la cécité dans le monde en faisant don de votre matériel médical en bon état de fonctionnement.
Rendez-vous sur https://www.ophtazon.com/fr pour en apprendre davantage !
Today is World Braille Day.
We commemorate the birth anniversary of Louis Braille: teacher, inventor and musician. He is best known for his Braille alphabet, a reading and writing system that has made great strides for blind and visually impaired people.
World Braille Day is also an opportunity to talk about visual impairment and to remind people that action for more equality, accessibility and autonomy for people with visual impairment must be pursued more than ever.
OPHTAZON encourages you to support the fight against blindness around the world by donating your medical equipment in good working conditions.
Visit our website at https://www.ophtazon.com to learn more!