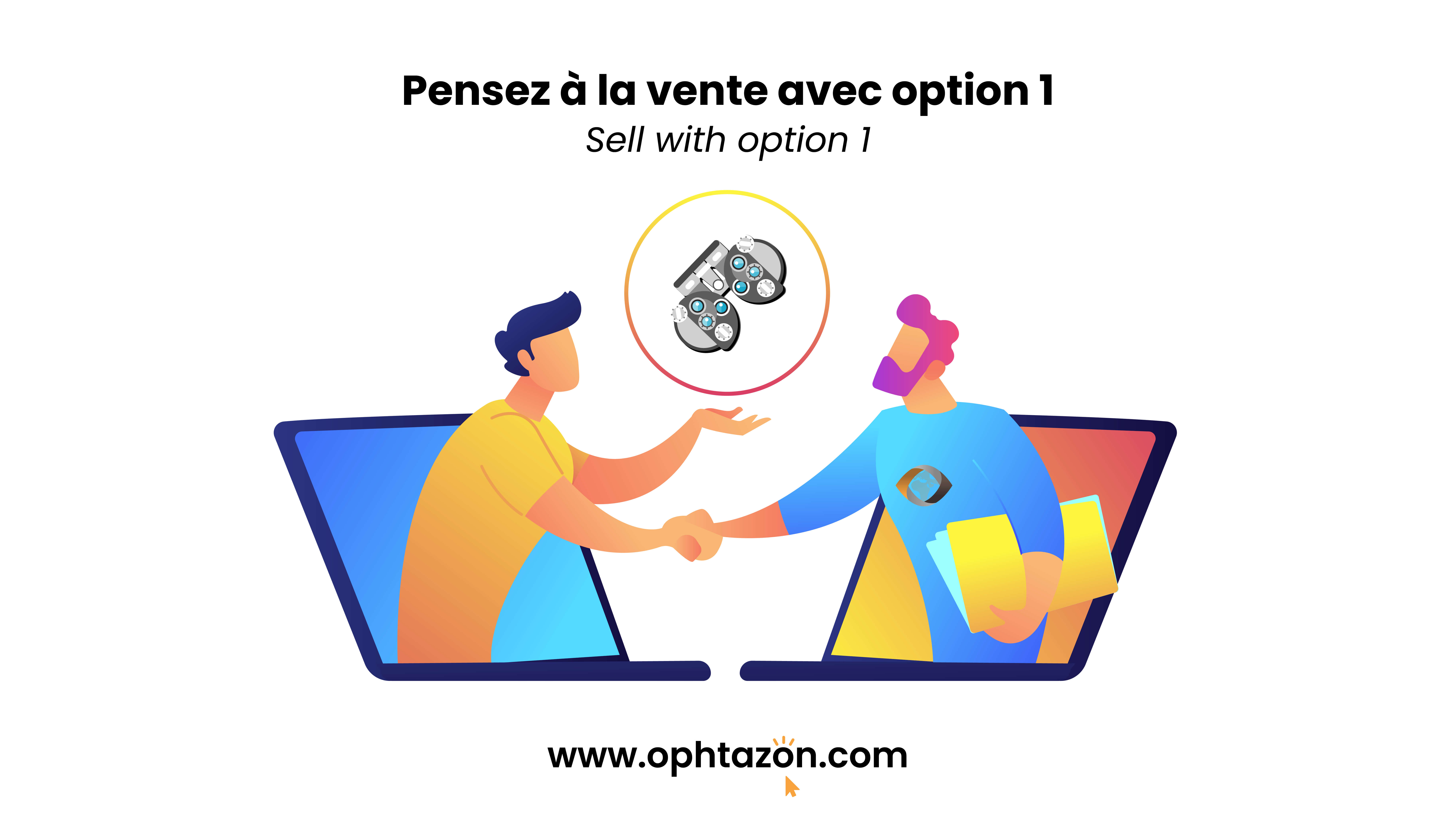 04 juin 2021
Pensez à la vente avec option 1
En choisissant l'option 1, la vente directe, le dépôt d'annonces est gratuit.
Grâce à notre plateforme et en quelques clics, vendez vos matériels au meilleur prix.
• Recevez les coordonnées complètes des contacts intéressés pour SEULEMENT 3?commission et contactez qui vous souhaitez.
• Libre à vous de négocier votre prix de vente et les services avec l'acheteur pour finaliser la vente rapidement.
Rendez-vous vite sur https://www.ophtazon.com/fr/deposer-une-annonce
Si besoin contactez-nous sur +33 141 545 790 ou sales@ophtazon.com
By choosing option 1, direct selling, the ad deposit is free.
Thanks to our platform and in a few clicks, sell your equipment at the best price.
• Receive full contact information for ONLY 3% commission and contact anyone you want.
• You are free to negotiate your selling price and services with the buyer to finalize the sale quickly.
Visit https://www.ophtazon.com/en/deposer-une-annonce
If you need to contact us on +33 141 545 790 or sales@ophtazon.com